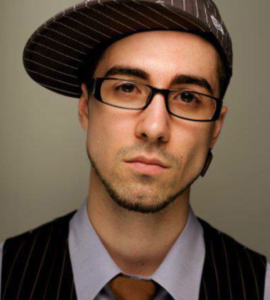 Kyle Vicente
Kyle Vicente Vicente is an up and coming multifaceted performer & choreographer. His humble beginnings started his talented dance career at the age of 13. Growing up in Vancouver, BC has exposed him to what the arts have to offer.
Kyle Vicente has trained in many forms of dance such as: Hip-Hop, Popping, Jazz, Locking, Krumping, Old School, Contemporary, House & Stage. Work includes: "Rags", "Percy Jackson & The Olympians: The Lightning Thief", "Red Riding Hood", "Kickin' It Old School", "Center Stage 2″, "Fantastic Four 2″, "Another Cinderella Story 2″, "Spectacular", "Psych (American Duos)", "Kyle XY", "Eureka" & more. He has performed at events such as: "For The Luv Of It", "Canadian Hip-Hop Championships", Opening for "Fabolous", "Jayme Armstrong". Kyle is apart of "OTI" (Over The Influence) Crew and "The Faculty" crew. He has also trained with "The SOULdiers Company", "The Source Dance Company" & has worked with Celebrity Cruises. Kyle has traveled to Los Angeles to train at The Millennium Dance Complex, Debbie Reynolds Dance Studio and the EDGE Performing Arts Center.
Kyle's desire is to motivate and inspire others to better themselves in their artistic fields & to see the passion that people put into their own creative interpretation.